Crimson Company crafts elegant multiplayer games featuring deeply challenging and meaningful forms of interaction between players. Founded by two veteran video game designers, the studio strives to enrich its players' lives by creating easily accessible systems of extraordinary depth, often questioning best practices and genre tropes in the process to push the boundaries of the medium forward. Their self-titled debut release carried two successful Kickstarter campaigns for the base game as well as the first expansion "The Other Side" and was a smash hit with critics and fans world-wide!
Crimson Company
by Dario Reinhardt & Fabian Fischer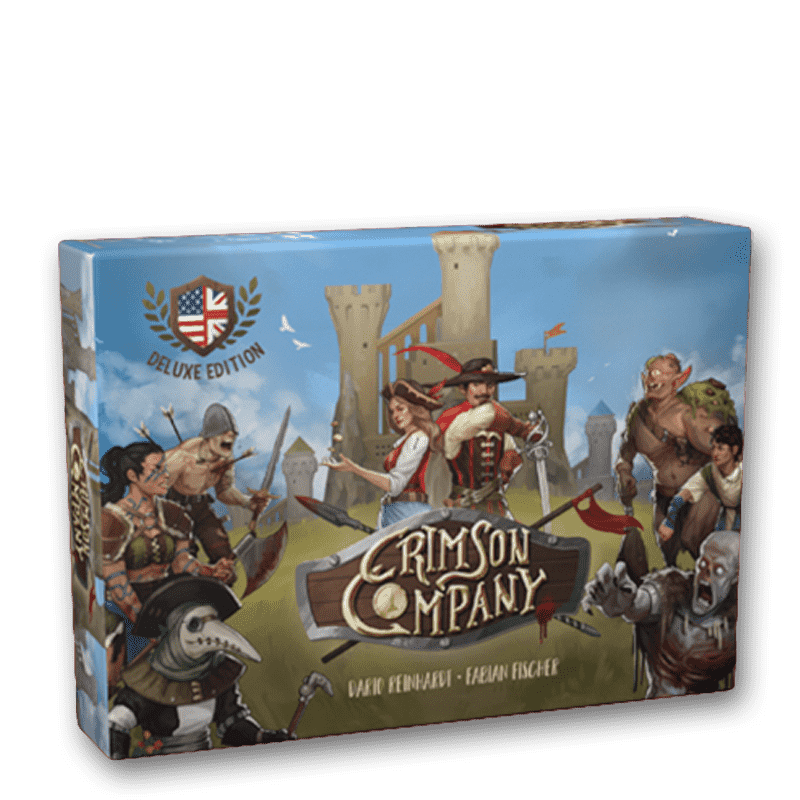 auctions, bidding, card drafting
Crimson Company is an intense 20-minute duel about drafting an army of sellswords. It involves deep strategic as well as tactical decisions, crazy combos and gut-wrenching mind games.
You get the accessibility of all the card games you love, but combined with the competitive nature and depth of Chess. There's very little luck involved. Everything will come down to who made the better decisions!
Instead of holding a hand of cards, everything happens right on the board. Both players compete for the same deck and the same selection of sellswords and try to assemble stronger combinations of cards than their opponent.
There are 30 different sellsword characters in the game, each featuring their own unique artwork and special ability! Every match will differ from the one before and you will have to plan out your strategy on the fly each time.
The choices you make during a match are what determines your success! The outcome of the game does not depend on who has the "bigger collection" and there are no good or bad pre-determined matchups!
Crimson Company – The Other Side
by Dario Reinhardt & Fabian Fischer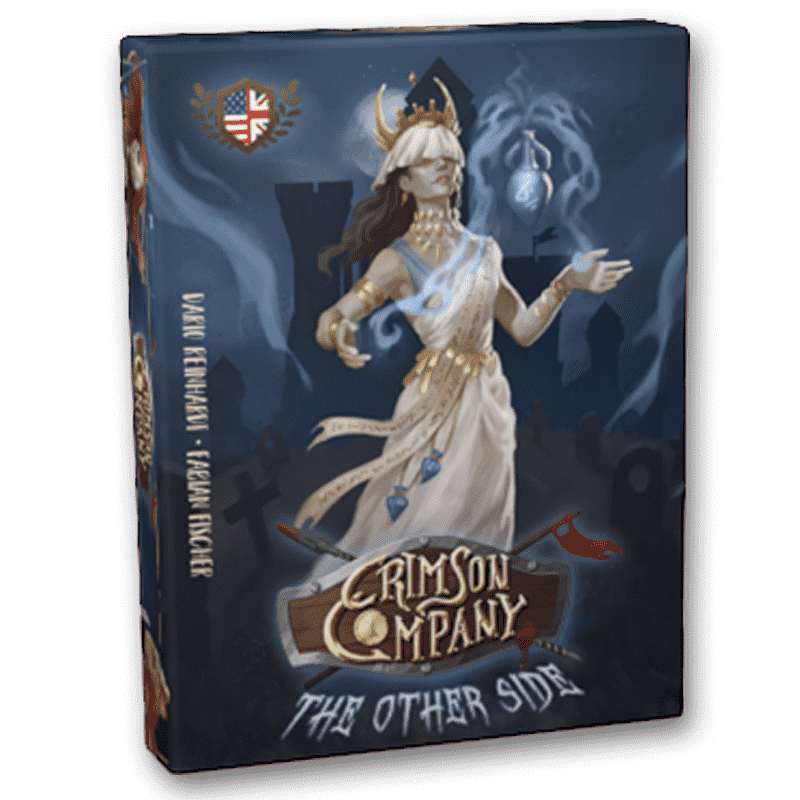 auctions, bidding, card drafting
Crimson Company's first expansion "The Other Side" explores the mysterious realms beyond life and death! No less than 21 brand-new character will dramatically increase the variety of possible situations you can encounter and enable a whole bunch of wild new combos!
The new characters range from otherworldly creatures to powerful spiritualists able to communicate with the netherworld. Gameplay-wise, the new card's focus primarily on destruction and flip effects. This means you will be able to find many new synergies and also combine them with all the base game cards in exciting new ways!
All BIG members
in alphabetical order