Funtails – the slightly different board game company. Funtails is well known for outstanding components and quality and we are making no compromises on gameplay or quality! We simply make games because we LOVE games!
Glen More II: Chronicles
by Matthias Cramer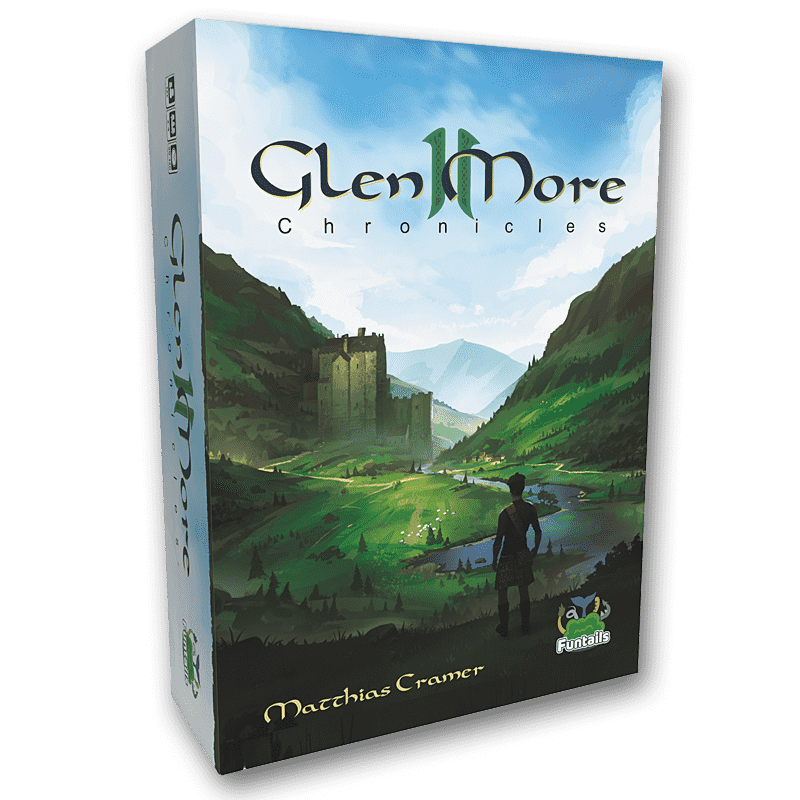 set collection, tile placement, grid movement
Glen More II: Chronicles is a sequel to Glen More, expanding the gameplay substantially compared to the original game.
In Glen More II: Chronicles, each player represents the leader of a Scottish clan from the early medieval ages until the 19th century, a leader looking to expand their territory and wealth. The success of your clan depends on your ability to make the right decision at the right time, be it by creating a new pasture for your livestock, growing barley for whisky production, selling your goods on the various markets, or gaining control of special landmarks such as lochs and castles.
Feed the Kraken
by Hans Joachim Höh, Maikel Cheney, Tobias Immich
social deduction, team-based game, voting
Feed the Kraken is a hidden role deduction game, with three asymmetric factions.
All players may be sitting in the same boat, but they want to navigate in different directions! The loyal sailors must bring the ship safely to mainland, whereas the pirates crave to secretly maneuver the ship into the Bermuda Triangle. Meanwhile a crazy cultist is busy convincing parts of the crew to help him summon their dark lord —the Kraken— from the depth of the sea to save them all.
All BIG members
in alphabetical order