Stimulus Games is a game studio from Munich in Germany which develops its own board games and lends its services to other publishers as well.
We strive to develop interesting mechanics that are deeply intertwined with an engaging theme to deliver a massively immersive experience.
Movie Empire
by Karsten Schulmann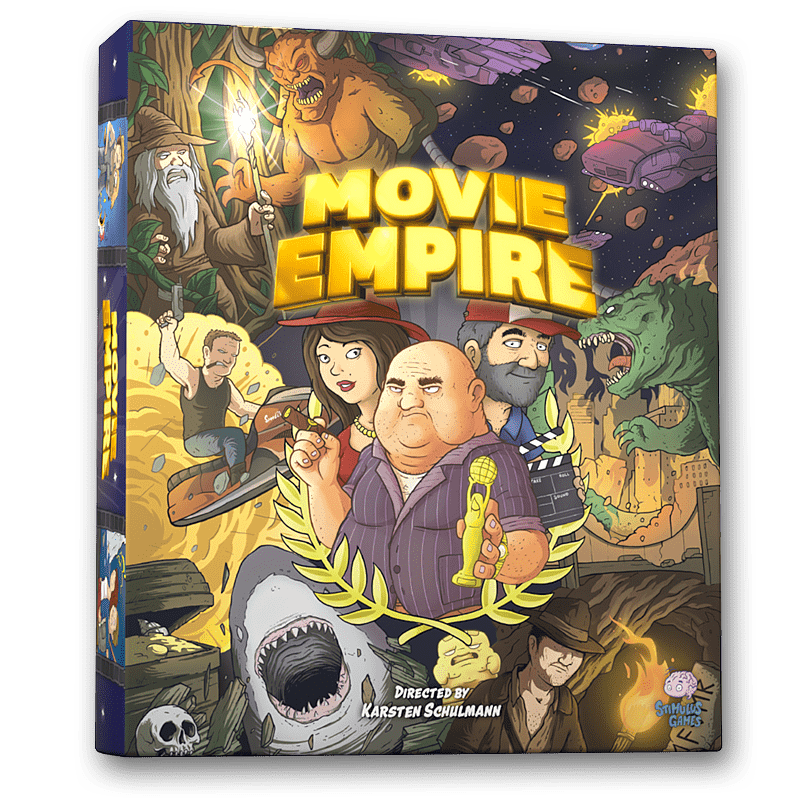 worker placement, set collection
Welcome to the world of Mr. Bartholomew Grumpy, the most prolific producer in Hollywood. In Movie Empire, you are a junior producer working for that guy and are competing with other players to be the heir to his throne. You do this by producing movies (a few big blockbusters or several small trash movies) and publish them at the right time in the right market and hit trends to get awards. But also keep an eye on pleasing your boss as this will have an influence on your assets.
Movie Empire is a mix of worker placement and set collection for 1-4 players. And as Hollywood is a shark tank, you have the (completely optional!) black dossier variant, that adds a take that mechanism to the gameplay. Let the clubbing and stabbing commence!
Movie Empire – theme packs
by Karsten Schulmann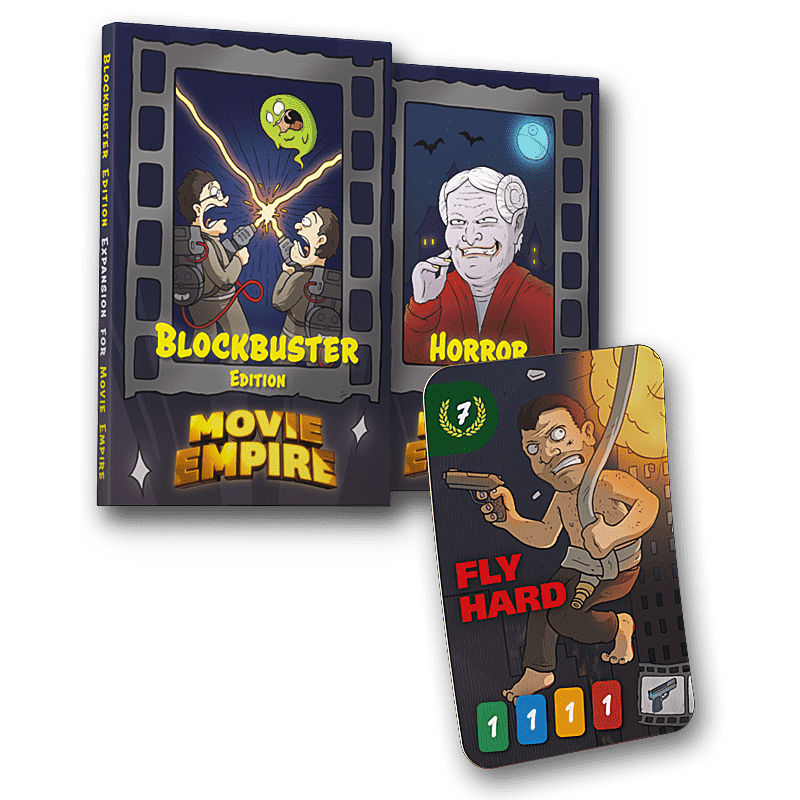 worker placement, set collection
The Horror Edition is the first expansion for Movie Empire and expands the core game with a new genre.
The Blockbuster Edition is the second expansion for Movie Empire and has everything what a huge blockbuster needs: strong scripts and bankable stars.
All BIG members
in alphabetical order