GateOnGames is an italian boardgame publisher, born in the 2014 and it is actually owned by DungeonDice.it, one of the biggest italian wholesaler. We are constantly looking for new games and new partners!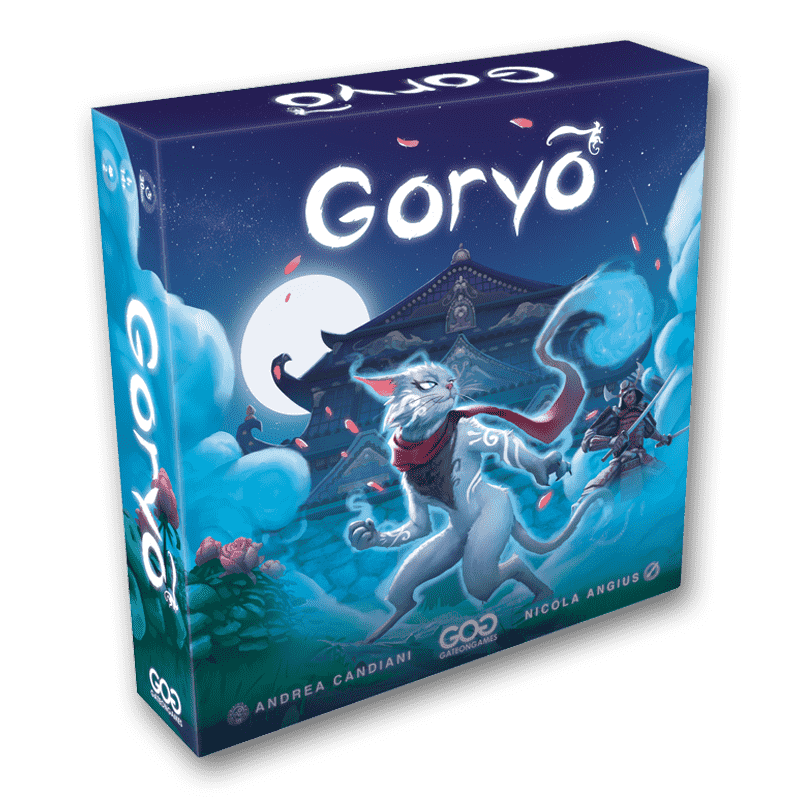 grid Movement, hidden movement, deduction
Goryō is an asymmetrical game of investigation and deduction for two players, set in the mystical feudal Japan. One player will play the role of the Samurai guarding the Imperial Palace, charged with hunting down a dreadful spirit of vengeance, the Goryō, played by the other player. The Goryō appears in the palace in the form of a cat, bound to a specific type of object. To get a revenge and win the game, the Goryō player must smash 5 objects in the palace's rooms, without being defeated by the Samurai. To win, the Samurai must instead exorcise the spirit for good by finding out what type of object the Goryō is bound to, or by catching the spirit's essence three times.
7, the Sins
by David Spada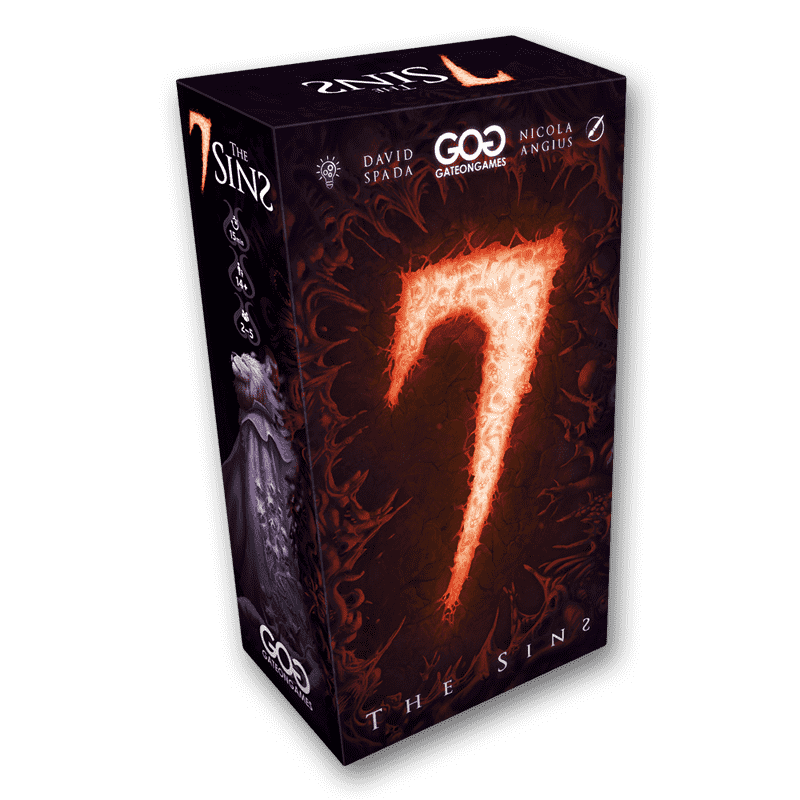 set collection, memory, bluff
7, The Sins is a competitive card game that will put your memory, your risk evaluation skills and your moral integrity to the test. A full life–full of virtues and vices–is coming to an end and the inevitable judgment weights on your conscience.
During the game you'll try to gain the best score possible by collecting the various types of Deadly Sins, in form of cards. The game mixes the classic rules of a set collection with an intriguing memory twist, because you can't look further in your deck after each turn.
All BIG members
in alphabetical order